Description
Reduce your size, not your passion
Not everyone has space for a larger PC, but going small doesn't have to be a massive trade-off. With this Micro-ATX case, we've added a few ways to give you more room to work with.  The MasterBox Lite brings to the market a case that gives you more.  More space, more cooling and great design.  From all angles it looks polished and chiselled, not a wide cube or tall case here.  Just a small form factor case that has plenty of space for a gamer who wants to keep it simple.
Flexible Design
Challenge the confines of the MasterBox Lite 3.  Utilize its flexibility to free up space for larger components. With an optical drive cage capable of meeting all your storage needs.  The rest of the MasterBox Lite has an interior is capable to house a full-sized graphics cards.  With the ability to have two 120mm fans at the front it has cooling normally reserved for larger cases.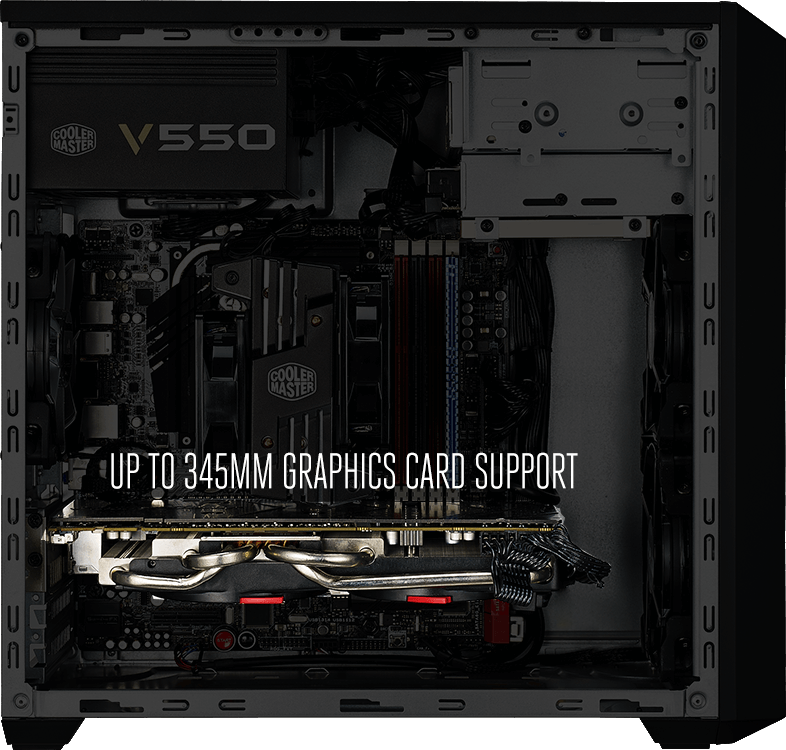 What does Zi-Clone say about the MasterBox Lite 3?
Cases can be found in all shapes and sizes, colours and designs.  The most important thing is getting the cooling right for the PC you want to build. Picking a case that meets your budget and provides the right cooling for your components is what we work on.  Based on this we have a wide case line up
We have chosen the MasterBox Lite as part of our M-ATX range, providing fantastic space for long GPU's.  Cooling that via two 120mm front fans and a rear 120mm fan.  A smart size a great finish.
Use it for updating your current chassis or in a new mid range gaming build, maybe around the fantastic AMD Ryzen 5 1600x and the super impressive 1060 6GB graphics card.  Cooler Master, make it yours.
Please follow and like us: