Description
Seagate Basic 4TB Portable External Hard Drive, 2.5", USB 3.0, Grey
STJL4000400
The Easy Way to Store and Go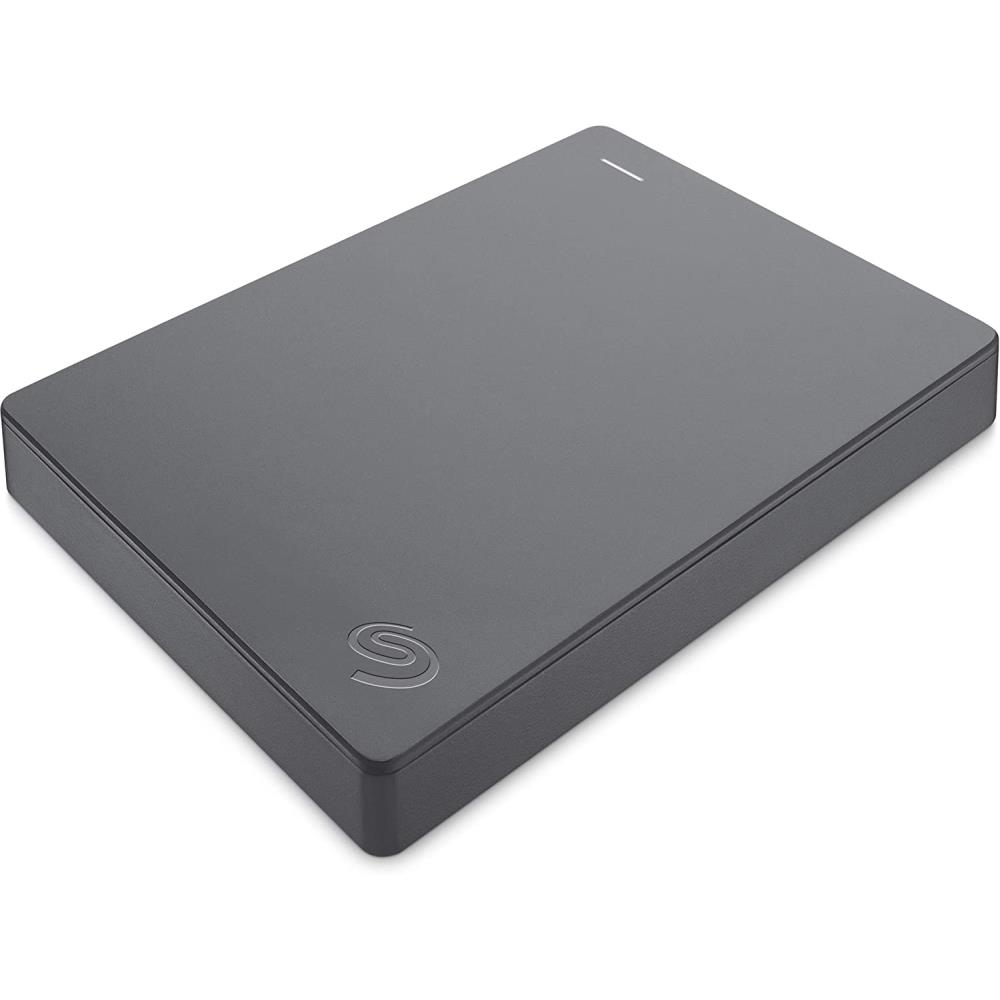 Take on your day with a simple, reliable backup. Simple, compact, and PC compatible. Seagate Basic 4TB Portable External Hard drive gives you additional on-the-go storage and lets you take along large files when you travel.
Leverage simple drag-and-drop usability

Expand your computer's capacity with a lightweight, compact solution

Take advantage of instant plug-and-play PC compatibility

Transfer files fast with USB 3.0, backwards-compatible with USB 2.0
Set-up for PCs is simple and straightforward: simply connect a single USB cable and you are ready to go. The drive is powered by a USB cable, so there is no need for an external power supply. It is automatically recognised by the Windows 12 operating system, so there is no software to install and nothing to configure. Just connect and take advantage of the fast data transfer speeds with the USB 3.0 interface by connecting to a SuperSpeed USB 3.0 port.
It is important to use external hard drives as one of your backup strategies.  The following exert is taken from Seagate
What is a 3-2-1 Backup Strategy?
Justifying the need for data backup within any enterprise today should be a simple task. However, determining an organisation's best backup strategy might not be as easy. There are numerous hardware and software options to choose from, and a myriad of suggested policies and procedures describing how to use them. Considering this, some may find it interesting that one of the most popular data backup strategies originated from a creative professional — a photographer who formulated a rule by querying IT professionals — rather than from an IT company or standards organisation, as one might have expected.
More information can be found at What is a 3-2-1 Backup Strategy? - Backup and Recovery | Seagate UK
More Portable Drives